Your ultimate Sun City Travel Checklist
Looking to book a long overdue trip to Sun City from Johannesburg? Or perhaps you are an international traveller who is captivated by the luxury resort and casino, situated in the North West Province of South Africa. Sun City is a premium South African getaway located between the Elands River and the Pilanesberg, about 2.5 hours drive northwest from Johannesburg.
Perfect for locals to spend a weekend away, and world-class standards to wow any international travellers, "The Lost City" is a place of indulgence, entertainment and fun! We are here to tell you that you need not worry about packing because have got you covered on that front.
Here is the ultimate travel checklist every visitor to Sun City should use.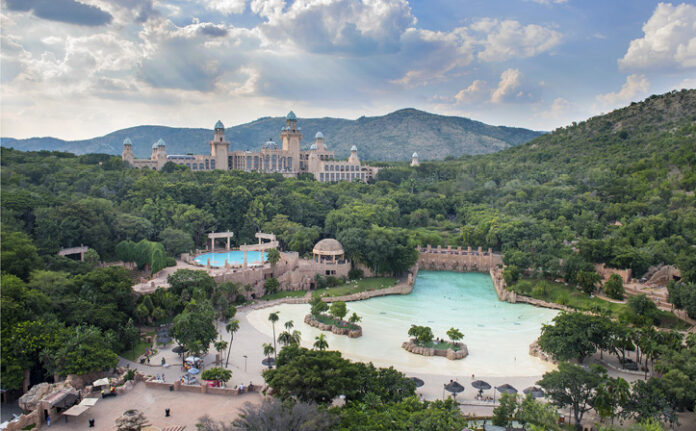 Clothing:
Swimsuit
Something fancy for the casino
Walking shoes
Fancy shoes
Underwear
3x or more short-sleeved shirts (something cool to wear)
Short and a pair of jeans or dress pants
Jacket or sweater
Hat and Sunglasses
Toiletries:
Shampoo and Conditioner (although these may be found in most hotels)
Toothpaste
Skincare products
Mosquito repellent
Ointment for bites, scratches or burns
Sunscreen
Medication for nausea and headaches
Copy of your prescription
Sunburn relief
Soap
Deodorant
Preparation:
Book accommodation and save your hotel room number on your phone
Book your Magic Transfers shuttle from Johannesburg to Sun City
Book your Pilansberg Safari and see the Big Five!
Arrange with a friend to take care of your pets and home while you're gone
ID (to enter casinos and bars if you're still a bit young)
Unplug all of your appliances
Let your security company know that you will be leaving
Electronics:
Cell phone
Chargers
Extra plug (adapter plug if you are travelling from overseas)
Binoculars
Camera
Sun City Travel tips:
Just relax. Sun City is meant to be a fun entertainment resort where everyone's wildest dreams come true. Don't overthink everything.
If you wish to avoid a big crowd then avoid travelling during Peak Season which stretches from December to January and around April during Easter. Hotel room availability is limited.
Spend the day at Valley of the Waves, a water wonderland with wave pools and daredevil slides!
Late autumn is a bit cooler and quieter, however, the Valley of Waves is scheduled for a month of annual maintenance so just enquire before booking.
The Cabanas, Soho Hotel and Cascades are all located relatively close to one another.
Take a swing at the World Class Golf course which hosts the annual Nedbank Golf Challenge with all the big league Pro Golfers
All children under the age of 12 who share a room with their parents may stay for free at all hotels.
Travel Pilanesberg National Park is situated around 15km from Sun City and a trip can easily be arranged a day or two in advance.
Pilanesberg is completely malaria-free.
You do not need to book all of your activities at once or in advance. Arrangements can be made at the welcome centre.
The Cabanas hotel is considered the most family-friendly hotel amongst the other accommodation options available.
Make use of Magic Transfers' Sun City shuttle to get you to and from Sun City, no matter the time of day. Travel in comfort and arrive in style.
Read more: Activities in Sun City
Which airport shuttle should I book with to travel to Sun City?
Book with Magic Transfers because with us you are covered from door-to-door.
We collect passengers from the airport and transport them timely and safely to their destination.
The airport transfer is always on time because your flight schedule is our schedule too.
Magic Transfers is one of the best airport shuttles and chauffeur drive services in South Africa if you want to travel safely and conveniently.