More often than not, we are stuck trying to buy special souvenirs for our family and friends at the airport gift shop. Maybe you were having too much of a good time on your holiday (rightly so!) or simply did not find that perfect something for your Aunt Betty, or perhaps you clean forgot about Aunt Betty altogether (oops, it happens to the best of us), the airport is a great place to find those last-minute souvenirs!
Depending on which country's airport you happen to be in, you can find a few interesting souvenirs to buy. Most often, these knick-knacks are all the weird and wonderful things you saw in every market or gift shop throughout your holiday, only now, they are double the price but what choice do you have?
T-shirt souvenirs
Been there, done that and got the T-shirt right?
Although they seem simple, collecting T-shirt souvenirs can be a creative way to remember your trips by. In fact, try and look for the most creative T-shirt that perfectly depicts the local culture or location you visited.  You can buy t-shirts at almost any airport and a t-shirt is also one of the most useful gifts to buy for your loved ones, especially the kids back home. They are light in weight, don't break in transit and are super useful! #Winning! Once you have collected enough, turn it into a patchwork quilt.
The airport always has local candy and chocolate
More often than not, you can usually find some tasty local candy and chocolate souvenirs in an airport. What is neat about this is it completely unique and localised and your friends and family won't find anywhere else in the world -usually. Look specifically at interesting wrapping, perhaps the information is even written in a different language. Something as simple as this can make tasty souvenirs. You may just have to fight the temptation to eat them on the aeroplane.
Drink Coaster souvenirs
We all have that one family member who used to shout at us as children (and even adults) for not placing our drinks on a coaster… rightly so. Coasters are another one of the many souvenirs commonly found at the airport and make for great gifts! They are light in weight and do not occupy large spaces in your carry on luggage. Coasters make for one of the nicest and least inexpensive gifts- even when buying them at the airport gift shop!
Curios
Airports often sell curios and the fantastic thing about curios is that no matter how arbitrary the item, we all know someone that would be delighted to receive this awesome little wonder! Buying curios is also a wonderful way to support local artists who invest their blood sweat and tears into creating these glorious knick-knacks.

Fridge Magnets
Another popular item for sale at most airports are the weird, fun and funky fridge magnets! Perfect for dads bar fridge and once again nice and small to pack in your carry on luggage!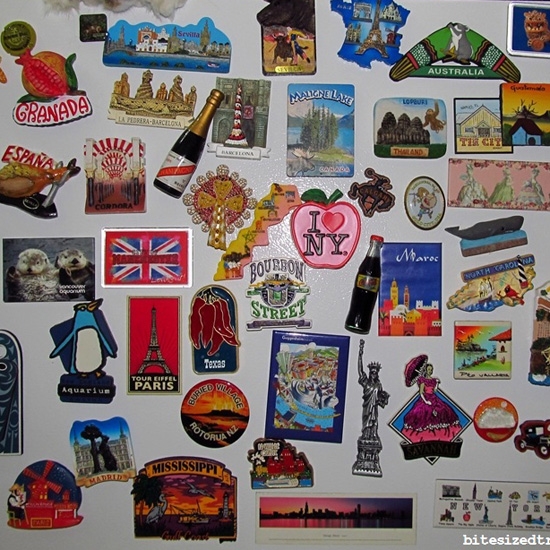 Snow Globes
Who doesn't love the wonder of the mystical snow globe? There is something special about seeing a little slice of life in a location, giving it a good shake and watching the snow swirl around and float down to settle. Snow globes are wonderful gifts for old, young and everyone in between.
Trave bear souvenirs for the kids
He is cute, he is cuddly and he is perfect for kids! You can never go wrong with buying children (and some adults) a teddy bear sporting a super cool travel t-shirt!
Check out OR Tambo International Airport Store Directory
Need a lift to the airport? Magic Transfers shuttles will pick you up from your home or office and take you to the airport, safely and comfortably. Contact us on 011 548 0800 or send an email to info@magictransfers.co.za to book your shuttle.